Client Partnerships
Fresh Byte Software has developed a partnership program with our clients. If you are not listed below and would like to be, please contact us!

MetroFax is a leading provider of Internet faxing with advanced features and flexible usage plans. We're powered by the largest digital fax network in the world, and equipped with cutting-edge servers that provide unparalleled transmission security. Using the convenience of the Internet, MetroFax enables customers to easily access faxes from their laptop, desktop or wireless device. Fax pages are delivered as attachments directly to the customer's email inbox.
Individuals and companies of all sizes depend on MetroFax's simple, affordable, and scalable Internet fax service. It includes a choice of inbound toll-free or local fax numbers in thousands of cities across the U.S.; and with no extra charges for long distance or transmission time charges.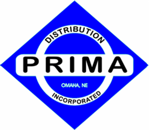 Prima Distribution was incorporated in 1999 out of the need to fill a demand in the Midwest for a high quality distributor designed to meet the unique requirements of the theatre and concession industry. Prima Distribution has successfully struck a balance between a small hands-on, high service organization and a large distributor with impressive purchasing power. Because of the niche we operate in, our company has all of the purchasing power with none of the disadvantages associated with a large distributor's structure.
Prima has been a member of Edible Software since 2007.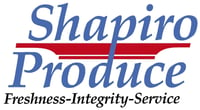 "We are elated with the Fresh Byte Software system and its versatility. We believe this to be one of the best business decisions we have ever made. Having worked with your company since 2000, I am confident of your commitment to our computer operating systems success. While your software continues to be an integral part of our success in the day to day operations of our company, it is your people that have made the difference. Fresh Byte Software has enable us to more than double our business without adding additional office personnel. We look forward to continued success with your company and give your software our highest recommendation."

Here at FreshByte Software, we are always working to give you the right tools to make your business operate as efficiently as possible. That is why we are introducing a partnership with CardConnect, a First Data company, to bring you seamlessly integrated payment processing.
Read on to discover the numerous benefits from this exciting integration, or Click Here to get started.