Grocery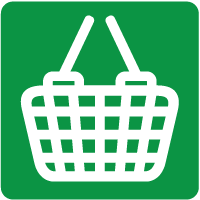 Wholesale Grocery Distribution Software
Maybe you only supply grocery stores. Maybe your business encompasses more, from conventional supermarkets to multicultural stores, extreme value stores to gourmet grocers.
FreshByte Software delivers the smooth, user-friendly inventory control and accounting software with the stellar reputation for dependability and accuracy.
Combined with a proven track record for enhancing the efficiency and profitability of its customers in wholesale grocery distribution, our software is much more suitable to the unique needs of your business than off-the-shelf "distribution" software.
Take a close look at everything we deliver!