Meat & Poultry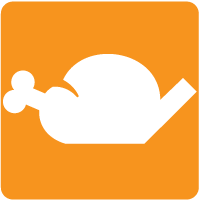 Meat and Poultry Distribution Software - Flexible, Functional
Prevent the loss of profit while you prevent spoilage of perishable meat items!
Meat products pose a unique challenge: their sensitivity means they must be processed and distributed (and, possibly, traced) with lightning speed to ensure freshness and healthiness.
Our packages can be customized to suit your wholesale meat distribution business with an array of optional features including Fresh Store, PI (physical inventory), PAL (pick and load), RI (Receiving Inventory), DSD (Direct Store Delivery) , POD (Proof of Delivery), and (Warehouse Transfer) for even more function and flexibility.
Take a closer look at Fresh Byte Software and watch your profits grow!