Beth Jackson (EVP)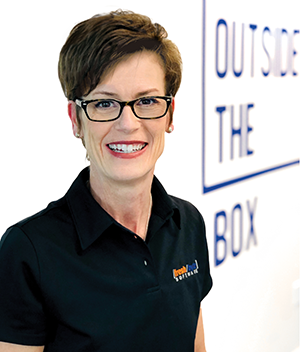 Beth Jackson
Executive Vice President
Beth attended Boston College, receiving a BS with a concentration in Finance. Formerly a client as comptroller of a specialty food company, Beth brought her extensive knowledge of wholesale food distribution, manufacturing processes and accounting principles with her when she joined the team in 2007.
As corporate controller of FreshByte Software, Beth undertakes the business analysis, training, and support for new and existing clients across the US.
Favorite Quote: "Life isn't about waiting for the storm to pass. It's about learning how to dance in the rain."- Vivian Greene
Fun Fact: She loves gardening.