Fresh FOREX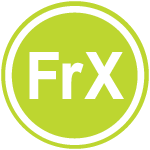 Foreign Exchange
Fresh FOREX (Foreign Exchange) is a specifically designed foreign exchange accounting that will enable you to control and record profits and/or losses on the sale and/or purchase of overseas products. There are stringent requirements for reporting profits and losses on foreign exchange transactions and they are required to be tracked separately in your financial records. Fresh FOREX complies with these requirements and will also assist you in maximizing your profits and/or minimizing costs by accurately recording your day-to-day transactions by currency.
An unlimited number of foreign currencies can be tracked within Fresh FOREX and daily exchange rates can be entered as needed. A unique feature is the ability to print financial statements as at the end of a prior period (e.g., as at your last year-end) with the rates as of that date or – optionally – as of the actual transaction settlement date.
Fresh FOREX can provide the cost price of your foreign purchases and/or the selling price of your foreign sales as at any past or future date. This means that you have the confidence of always knowing your profits and losses on foreign transactions.