Live Sales App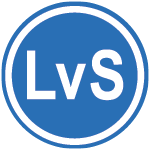 Easily take orders on a Mobile Device
With the Live Sales App, sales orders can be taken on a mobile device while allocating lots remotely.
Lots are allocated in real time.
Orders can be taken on any AndroidTM or iOS device.
Orders are seamlessly transmitted into FreshByte Software, once syncing is completed.
Synced orders will be stored in order history.
Full Pricing, which is identical to FreshByte Software's pricing.
Accurate Pricing for customers. Unlimited pricing updates can be performed through syncing.
Standard and all item lists with default order unit of measure and unit pricing.
Manual pricing is available to sales personnel.
Live Sales App Users do not have to log in every time the program is launched. Login credentials will be remembered until the User Logs out of the app.
Live Sales App Users are setup in a web administration portal (API Admin) and are linked to active FreshByte seller user ID's.