Offline Sales App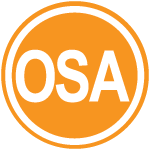 On the Go? We've got you covered!
Offline Sales App

The Offline Sales App will allow your sales personnel to take sales online or offline.
Orders can be taken on an AndroidTM or iOS device.
Orders will be stored on the devices until internet connection is available.
Orders are seamlessly transmitted into FreshByte Software, once the syncing is complete.
Synced orders will be stored in order history.
Accurate Pricing for customers. Unlimited pricing updates can be performed through syncing.
Standard and all item lists with default order unit of measure and unit pricing.
Manual pricing is available to sales personnel.
Contact us for more information about this profit increasing app.