Food Hub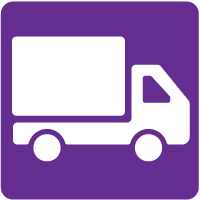 Food Hub
FreshByte Software is the best solution for Food Hubs. We currently work with Red Tomato and Cherry Capital Foods.
Read our case study for Red Tomato to gain knowledge about technology compatible with your food hub and the right technology to be implemented into your company.
This study is about the food hub Red Tomato, which is a non-profit company that joined Edible Software in May of 2013. We chose to discuss Red Tomato's implementation process in order to provide you with the FreshByte Software experience and our ability to work with food hubs.
Red Tomato has 7 full time equivalents and 3 consultants.
Target Market: wholesale to retailers and institutions. Supermarkets and school cafeterias are the main outlets.
Warehouse size: Red Tomato has three warehouses they contract out to. One in Boston with up to 40-50 pallet spaces and two different warehouses in Pennsylvania, which are the same size.