Purchasing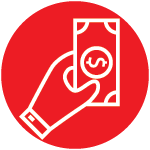 We recognize that rapid, accurate inventory control is vital to the success of your business!
FreshByte Software's purchasing module includes every feature needed for an unmatched inventory software solution.
Resources can be depleted with excessive inventory or unsold inventory. Excessive inventory is a complete loss if it has to be "dumped," while product shortages can cause lost revenue and frustrated customers to purchase from a competitor.
Our purchasing features help you avoid those pitfalls!
FreshByte Software's purchase order (PO) and receiving module provides all of the timely information necessary to make the most efficient possible inventory purchases, based on an accurate knowledge of historical and existing orders and sales. Just-in-time ordering therefore becomes a reality, since the anticipated delivery date of inventory items in the PO will indicate if sufficient product will be readily available for any given day in the future.
For financial accounting purposes, all inventory received but not yet billed by the vendor is automatically recorded in an accrued payable account. This unique feature automatically tracks all inventory items received but not yet billed by the vendors and allows accurate financial statements to be printed at any time of the day, week or month. When the vendor invoice amount is finalized, FreshByte Software will automatically reverse the accrual, create a 'new' payable, and make all of the necessary GL adjustments. Most importantly, the cost of every applicable sale will automatically be adjusted to reflect the actual, final profit.
All outstanding purchase orders can be displayed or printed at any time for audit-trail purposes.
Other FreshByte Software purchasing features include:
Default-display all inventory items usually purchased by the vendor, at time of PO entry.
Automatic allocation of costs (e.g., freight, duty) over multiple items in a load.
Up-to-date, recommended inventory item purchase reporting.
Receiving with or without a PO.