Charles Butler (EVP)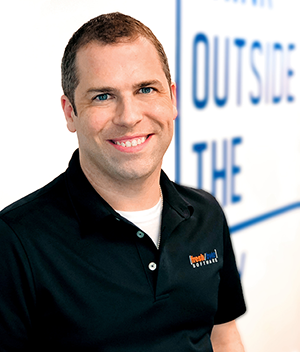 Charles Butler
Executive Vice President
Charles attended the University of Texas, and studied Economics. Before joining the company, Charles was the Communications and Information Technology Director for the largest Catholic Church in Galveston-Houston and Director of Industry Relations, Health and Safety at 360training.com.
While at FreshByte, Charles has knocked down walls at every turn. He has been a driving force behind many of the company's successful years and continued growth to this day.
He joined the team in 2005 and was promoted from Sales Manager, Vice President of Sales/Marketing, to Executive Vice President. His desire for growth and passion for our company is contagious, which exemplifies his exquisite leadership abilities.
Today, Charles handles the day to day operations of the company. He manages all departments at FreshByte Software with a willing attitude, his vast knowledge of the industry and our products. Clients and prospects are always satisfied with the care and time that Charles takes to answer their questions and solve their problems. He is a self-described "Chief Firefighter at FreshByte Software" and always love to solve difficult problems for our clients and prospects.
Aside from his work at FreshByte Software, Charles is also a loving husband and father to his wife of over ten years and his two beautiful daughters.
Favorite Quote: "Everyone needs deadlines." - Walt Disney
Fun Fact: Drinks copious amount of diet cokes.