Seafood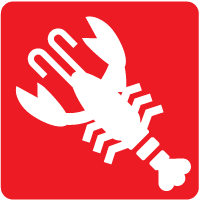 Seafood Distribution Software
When your business is wholesale seafood distribution, the market need is for speed, whether you trade locally, nationally and even globally.
FreshByte Software seafood distribution software will increase the efficiency of inventory control and accounting, preserving the ability to supply your customers with a fresh and wholesome product. This is where fast and efficient FreshByte Software distribution capability and painstaking attention to detail pay off. Knowing precisely where your products are and the path they have taken, step-by step throughout the distribution process, is invaluable information, allowing inventory to be monitored efficiently.
Our seafood distribution software features are specifically attuned to inventory control in the wholesale food industry. Seafood distribution presents its own unique sets of challenges, so it makes good business sense to use a food distribution software package that was created with your market in mind: FreshByte Software.
Take a closer look at FreshByte Software and watch your profits grow!