Customer Facing App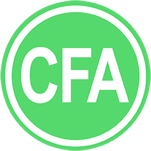 Easily take orders within your Personalized App
Send your store App with your logo to customers. Your customers will simply download your app within the Google Play store or App store.
The shopping cart saves product selected by the customer. Once the customer is ready to place their order, it is submitted to you automatically and immediately.
Order History allows your customers to see expected orders, new orders, orders in process, and shipped and billed invoices.
Many available settings for what your customers can see and order.
Automatically scales for screens sizes, tablets, and cellphones.
New catalog grid view with quicker order quantity, up/down arrow, mass add to cart, drag and drop grid columns, column sorting, and quick/default standard item views of catalog.
The new cart features give the user ability to merge the cart, quantity, delete lines, and empty cart.