Fresh Scan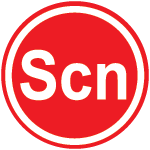 FreshByte Software includes an optional advanced document scanning module called Fresh Scan.
Instead of having to review, sort and file every customer invoice by hand, this optional add-on module will enable your employees to bulk-scan the returned, signed invoice copies into FreshByte Software, and scan credit memos after which time the originals can be put away. If proof of delivery is ever needed, the invoice can be instantly retrieved from our package and then be either reprinted, faxed or e- mailed back to the customer with the receiver's signature clearly showing.
In addition to scanning the returned invoices into the system, FreshByte Software will also report on any missing invoices, i.e., invoices that were not returned, and will also allow additional documents such as bills-of-lading or customer purchase order forms, to be scanned and stored with the relevant invoice.