Fresh Receiving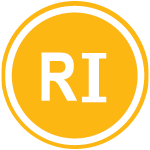 After a PO is created in FreshByte Software, one or more labels can be printed for each pallet or case to be received. When the product is received into your warehouse, these pre-printed labels can be affixed to each pallet or case for future identification and traceability purposes.
Individual bar-coded case labels can also be printed; however, since it is not usually feasible to affix these two cases at time of receiving, they can be stored in a pouch and then stuck onto each case at time of picking for a customer.
After the product has been received, the quantity received information will automatically populate the relevant POs – thus eliminating the need to re-key data.