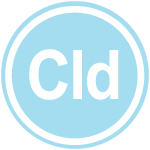 F/B Cloud
F/B Cloud is a business solution to host FreshByte Software applications as well as providing any hosted applications and full VDI (Virtual Desktops). Our goal is to bring you the services you want. The speeds you desire. The security you need. F/B Cloud was designed by business professionals for business professionals.
Reasons You Should Move to the Cloud!
Save Money: The Cloud will save you thousands of dollars on hardware typically needed to host FreshByte Software onsite.
Accessibility: Connect to FreshByte Software from any location or any device with internet connection!
Prevent Loss: Data on the Cloud is securely backed up for NO EXTRA CHARGE!
Increase Productivity: F/B Cloud's superior speeds equip its users to complete more tasks in less time.
Updates: The FreshByte Software support team will install and implement all upgrades at the client's convenience.
Cut In-House IT Costs: Switching from hard-drive servers to cloud servers clashes time and cost for integrating business setup.
Eliminate IT: Moving business locations? No problem! Our team will quickly transition client's businesses to their new workplaces, eliminating the need to pay an arm and a leg for an IT company's assistance.
Maintenance: Paying too much for server maintenance is a thing of the past, as FreshByte Software provides all server maintenance in house.
Maximum Security: The F/B Cloud offers a variety of security features in order to protect your business' valuable data.
Our firewall stops internal & external attacks, prevents unauthorized access, and achieves regulatory compliance.
Our SSL ( Secure Sockets LAyer) ensures client's online commerce is encrypted and secure.
Our DDoS ( Distributed Denial of Service) protection service migrates attacks by blocking and scrubbing malicious traffic targeting the server.
Please let us know if you have any questions about the F/B Cloud option. Simply fill out the contact form and we will contact you immediately.