Fresh Portal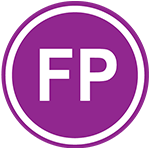 Take your business mobile with Fresh Portal!
Fresh Portal enables your customers to place orders 24 hours a day, through your personalized website or app. These orders are immediately synced with FreshByte Software.
Fresh Portal features:
Online payments are accepted.
Customer order guides can be created.
Reporting metrics are available through Google Analytics.
The shopping cart saves product selected by the customer. Once the customer is ready to place an order, it is submitted to you automatically and immediately.
Ability to receive item usage history, price lists and customer statements.
Order History allows your customers to see expected orders, new orders, orders in process, and shipped and billed invoices and scanned images.
Quick Order entry is available.
Singular search for Customer ID and Item is available.
Corporate login is available to view location ordering.
Multi-Language is available. Languages can be set to Spanish or French.
Customized theming is available for website.
Watch the video for a glimpse of Fresh Store!